Team Building Sleep Pod Workshops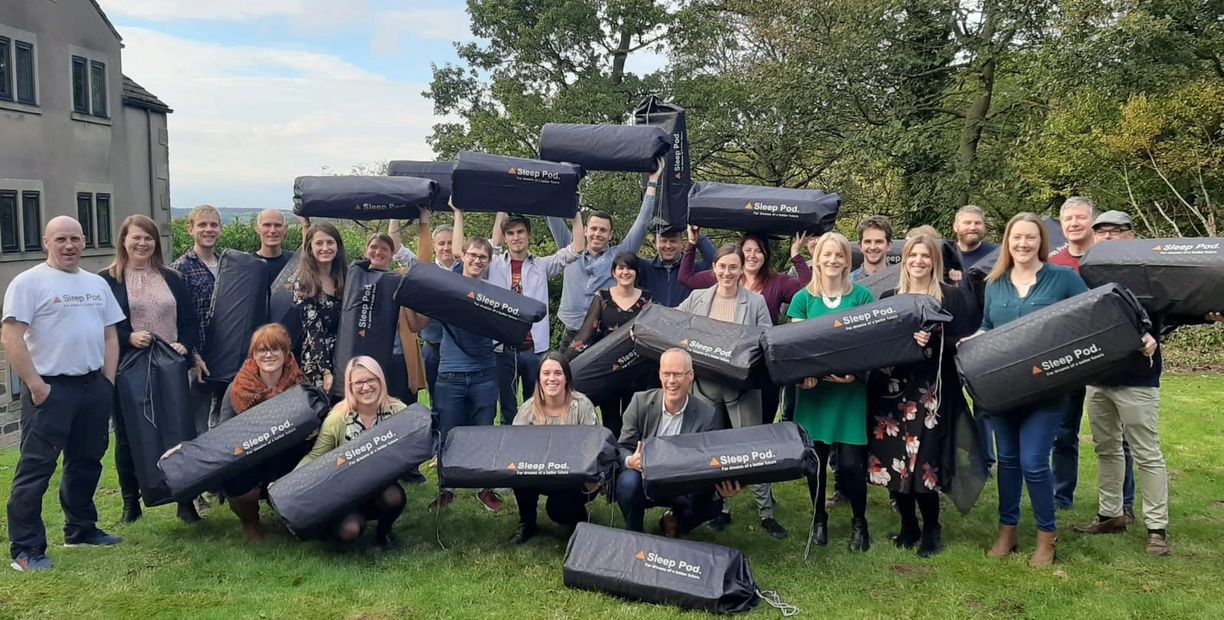 On Tuesday 22nd October 2019 the Sleep Pod Project hosted it's first corporate Sleep pod build in partnership with @Ecus Ltd in Sheffield.
@Ecus Ltd https://www.ecusltd.co.uk/ - Head Office is an environmental consultants company passionate about supporting both its employees and the wider community. They have introduced two innovative schemes, employer supported volunteering and fundraising. These schemes are designed so staff can make a positive contribution and give something back to their local community.
Rob Seeley and his team of staff successfully built 40 Sleep Pods. The feedback was extremely positive and the staff really enjoyed the hands on team building workshops, and knowing that it was a worthwhile experience. We are really pleased to hear your team of staff really enjoyed the Sleep Pod build workshops. The Sleep Pod Project could not run without the kindness and generosity of volunteers like yourselves sharing their compassion through giving their time and energy to build the life shelters. It was particularly moving to know the 40 Sleep Pods you collectively built on Tuesday went directly to the Cathedral Archer Project Charity Organisation in Sheffield. The 40 Sleep Pods means 40 people (that is 40 sons and daughters) will be kept warm, dry and protected during the cold months of autumn and winter.
"It was evident that people really bought in to the Sleep Pod concept and the positive impact it has, whilst also allowing us to deliver a team-building and motivational exercise for our staff. I hope this has a lasting effect on the development of the Sleep Pod, and obviously to the benefit of getting more Sleep Pods out to people that need them!"

Rob Seeley
The Sleep Pod team really believe there is a lot of potential of running more corporate Sleep Pod build workshops. If you know of any companies or organisations that would be interested in running a Sleep Pod build workshop please contact us.